Murder Mystery Dinner Train


Available: June 6, October 23, 24, 30 and 31, 2020
All aboard for the Murder Mystery Tour!
The Conway Scenic Railroad presents a first class evening of fabulous food, superior service and entertaining Dinner Theater aboard the elegant dining car Chocorua or Hattie Evans. Passengers can participate as much or as little as they like in the tongue in cheek humor and zany antics that will keep everyone on their toes as they work the clues to determine the killer on board.
Whether it's a red carpet event, a wedding reception or a gala reunion, it's a formal affair for murder so dress the part and join the fun.
Your fare includes: 4-course dinner, 3-hour First Class train ride, dinner theater, tax and service charges with beverages and beverage gratuities additional. Train departs at 6pm.
It's murder, mayhem and merriment aboard the Conway Scenic Railroad's Murder Mystery Dinner Train. For further information you can email Mary Ann at relax@mtwashingtonbb.com, call at 1-877-466-2399 or visit the Conway Scenic Railway's website.
Our Murder Mystery Dinner Train Package includes …
Two nights lodging for two
A hearty hot country breakfast each morning
Two tickets for the Murder Mystery Dinner Train
Mary Ann's "Death by Chocolate" brownies
Flowers in your room upon arrival

Rates for Two Night Package for Two:
Double Room – $440
King Room – $490
Suite – $540
Deluxe Suite – $590
9% NH room and meal tax is not included


Available Dates for 2020:
Saturday, June 6 or Friday, October 23 or 30 or Saturday, October 24 or 31.

Due to the nature of the performance, tickets are for Adults only (18 years of age and older). Ticket holders will be asked to dress appropriately from Casual Elegant to Formal.
Casual Elegant – For him, it could be a dark suit or a button down with trousers, made complete by a sport coat. For her, a formal pants outfit, or a snazzy black dress complemented by an evening wrap or clutch bag would be perfect for such a grand scene. Both women and men will find turtlenecks, darker colors, and leather shoes to be universally accepted as supplements to casual elegant outfits.

Elegant will require more flare, especially for women. You may want to bring out some of the finer jewelry, bolder makeup, and dare to show more skin. Men can don the smoother ties, cufflinks, and may want to wear a black and blue suit before selecting a gray or tan one.

Formal – Those exquisite dresses and tuxedos are considered formal attire. The formal standard demands patrons to wear their best, with women in ravishing dresses and men in suits. Formal wear can even go a step above and befall black tie invitations, which call for men to wear tuxedos, and women to wear cocktail or long dresses, or modish, dressy evening separates.
The Mt. Washington Bed and Breakfast offers a quiet relaxing atmosphere.
Come join us and get away from it all!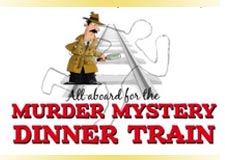 Packages must be reserved at least 48 hours in advance.
Cancellation Policy –
If you need to cancel and you provide notice of more than 14 days you will receive a refund of your deposit minus a $25 processing fee.
Would you like to blend packages?
No problem!  Just let us know and we'll take care of that for you.

BOOK NOW
Click to check availability online …


To Reserve…
call 877-466-2399 or 603-466-2669
Be sure to read about our Inn Policies, Deposit and Cancellation Policy before making your reservations.